How We Select Partners
We're particular about who we work with. We think you are too.
Quality, integrity and a true willingness to commit to our clients, to the network and its Partners are fundamental to our identity. This creates a culture of openness which is valued by all of our Partners.
Our Partner selection process is highly interactive, it is deliberate and unhurried – and it directly reflects our client and quality focus.
We test for professionalism and for management quality as well as financial stability, for reputation in the market as well as for client focus, we look at succession planning as well as at innovation. We require adherence to our Code of Conduct as well as to a list of internal good standing criteria.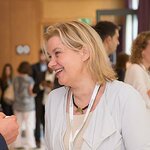 Biggest isn't usually best. We search for best.

- Mareen Hüffmeier, CEO
---
We do not stop at Partner selection.
Understanding and improving how we are doing, individually and collectively, monitoring how we measure up against our own criteria is a permanent and key management objective for UNIBA Partners.