Established in 1987, UNIBA Partners today is a global platform assisting clients in over 130 countries across the world, including crisis areas and countries in which no brokers operate.
2021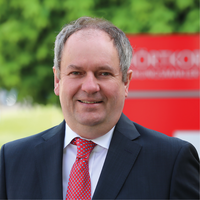 UNIBA Partners is a fantastic, international network of passionate and dynamic people. Our global partners with their more than 5,500 employees do not act as mere administrators, but rather are shapers and close allies alongside their customers.

As President, it is my honor to further strengthen and promote the spirit of our community as well as our cohesion. Highest reliable as well as maximum quality will remain our benchmarks in the future.

The Corona pandemic, political risks, climate change, cyber threats - just a few of the many issues we have to face. To be prepared for the future, we will further expand our proximity to customers. We will increase our market presence, strengthen our brand and win new parters. I am looking forward to this!

We are UNIBA - VIVA UNIBA!
President
Christian Hörtkorn
Lifetime Achievement Award Winner
Brian Salisbury
The Alan Sutton Award Winner
Henil Shah
New Partners
AlliA (Belgium)
Benchmark Benefits (Canada)
Eurosolutions (Serbia)
Mavev (Peru)
Oland Seguros (Ecuador)
Säkra (Sweden)
Solarif (Netherlands)
New Associate Members
Great American Europe (Ireland)
Zurich (Switzerland)
IDM Meeting
Cancelled due to pandemic
Annual conference
Online
2020
The Alan Sutton Award Winner
Vitaliy Lebedovskiy
New Partners
Advice First (Australia)
Bazzi & Partners (Italy)
FR Group (Chile)
IOA (USA)
KAM (Panama)
Skyddo (Mozambique)
New Associate Members
CHUBB (UK)
Clyde & Co (UK)
UAA (Australia)
IDM Meeting
Cancelled due to pandemic
Annual Conference
Online
2019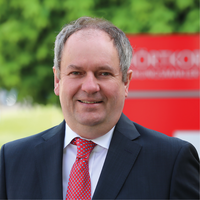 As UNIBA Partners' president and director for 'Marketing & Business Development', my main goal for the next two years is to create new business strategies as well as growth opportunities for all our members.

I'm very excited in my new role and I will contribute to further strengthening our network and its visibility.
President
Christian Hörtkorn
The Alan Sutton Award Winner
Bernadette Kaufmann
New Partners
Benefits Advisory Services (UK)
Chesneau (France)
Lareau (Canada)
Penfor (Denmark)
SIB (Sri Lanka)
The Alan Sutton Award Winner
Miriam D'Incau
New Associate Members
Alte Leipziger (Germany)
UNIQA (Austria)
IDM Meeting
Berlin
Annual conference
Lisbon
2018
The Alan Sutton Award Winner
Fabio Miura
New Partners
Britmark (Ukraine)
Indemnity (UAE)
InsurExcellence (Myanmar)
Mussala (Bulgaria)
Norfolk Risk (Argentina)
Palatina (Germany)
VerCon (Austria)
IDM Meeting
Rotterdam
Annual Conference
Cape Town
2017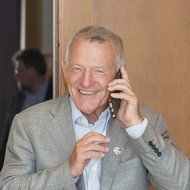 My role as President of the board means that I have an opportunity, and duty, to add value and make a positive difference. UNIBA Partners must be prepared to innovate and change - these are challenging and exciting times. I am an optimist and cherish that challenge.
President
Brian Salisbury
The Alan Sutton Award Winner
Geir Otto Skjervheim
Sam Tai
Tomáš Micka
New Partners
Wallace McLean (New Zealand)
ARIS (Uganda)
Hayat (Malaysia)
Thompson (Ireland)
IDM Meeting & Annual Conference
Valencia
2016
The Alan Sutton Award Winner
Alfonso Ansotegui
New Partners
Conosur (Chile)
IBN (Nigeria)
Miura (Brazil)
Navigator (China)
Arroyo (USA)
Axle Asia (Indonesia)
IDM Meeting
Berlin
Annual Conference
Vienna
2015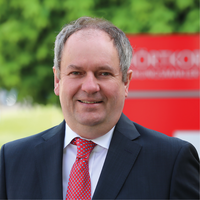 During my time as UNIBA Partners' President, we've redefined our sponsorship strategy, strengthening our relationships with regional and international insurers. This represented an excellent opportunity to increase our presence on the market, build our brand and, at the same time, welcome new Partners into the network.
President
Christian Hörtkorn
The Alan Sutton Award Winner
Jinwon You
IDM Meeting
Barcelona
Annual Conference
Singapore
2014
New Partners
Chester (Kenya)
EXL (Greece)
Indwe (South Africa)
La Protectora (Peru)
MGA Asia (Cambodia)
Raffuel Surety Group (USA)

IDM Meeting
Zurich
Partners' Meeting
Rome
2013
New Partners
Hunters (Canada)
Newstate Stenhouse (Singapore)
Paragon (UK)
Santiago Velez (Colombia)
IDM Meeting
Baden
Partners' Meeting
Athens
2012
New Partners
Alco (Italy)
ATS Hanseatic (Spain)
Korsa (Brazil)
KRIK Aksum (Slovenia)
True Partners (Switzerland)
IDM Meeting
Baden
Partners' Meeting
Berlin
2011
New Partners
Beacon (India)
Bharat Re (India)
Bluewell (Japan)
IDM Meeting
London
Partners' Meeting
The Hague
2010
New Partners
EIKOS (Mexico)
IDM Meeting
London
Partners' Meeting
Marrakech
2009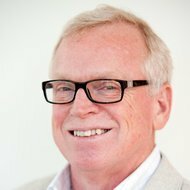 Working with my peers from around the world and developing a camaraderie with people from different cultures was very special. This leadership opportunity was an endeavor that I felt very good about. Putting in place processes to ensure that all opinions were heard was an important breakthrough.
President
John Wright
New Partners
Brokers Union (Poland)
InsurExcellence (Thailand)
Partners' Meetings
Buenos Aires
Prague
2008
New Partners
Basco (Morocco)
INSCO (Argentina)
JKJ (USA)
RVS (Lithuania)
Partners' Meetings
Beijing
Nice
2007
New Partners
Bordero (Croatia)
Group Casier (Belgium)
IDM Meeting
Madrid
Partners' Meetings
Cascais
Hamburg
2006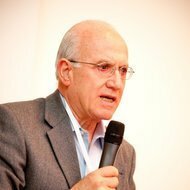 During my tenure as President it was really important to me that everyone would feel encouraged to share their perspective. I feel we achieved this, allowing us to make good decisions and work in harmony!
President
Jacques Goldenberg
New Partners
Potter (Hungary)
IDM Meeting
Lisbon
Partners' Meetings
Boston
Budapest
2005
IDM Meeting
Munich
Partners' Meetings
Montreal
Barcelona
2004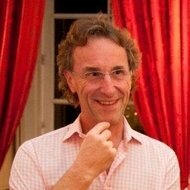 When I look back today, I'm proud of how we dealt with the challenges we were presented with and how I lead the board in developing the culture of the organization in a continually changing environment.
President
Kevin MacEvoy
New Partners
Hörtkorn (Germany)
IDM Meeting
Stuttgart
Partners' Meetings
San Diego
Sofia
2003
New Partners
RVM (Austria)
IDM Meeting
London
Partners' Meetings
Malaga
Istanbul
2002
New Partners
Assumax (Belgium)
Austbrokers SPT (Australia)
Fitzpatrick (Australia)
IBS (Turkey)
Coverforce Leed (Australia)
Malakut (Russia)
Partners' Meetings
New York
Warsaw
2001
New Partners
Media Assurances (Luxembourg)
Partners' Meeting
Paris
2000
New Partners
Asigest (Romania)
Corbroker (Portugal)
Groupe France Courtage (France)
Partners' Meetings
Hamburg
Zurich
1999
New Partners
ADH (France)
Roederer (France)
Partners' Meetings
Orlando
Milan
1998
Partners' Meetings
Vienna
London
1997
Partners' Meeting
Barcelona
1996
Partners' Meetings
Stuttgart
Budapest
1995
New Partners
Jamison (USA)
Partners' Meeting
Prague
1994
New Partners
Respect (Czech Republic)
Sutton Winson (UK)
Partners' Meetings
Stuttgart
Dublin
1993
Partners' Meeting
Stuttgart
1992
Partners' Meetings
Colroy La Roche
London
1991
Partners' Meetings
Stuttgart
Barcelona
1990
Partners' Meetings
Rapperswil
Strasbourg
Utrecht
1989
New Partners
Ferrer & Ojeda (Spain)
Partners' Meetings
St. Ulrich
Salzburg
London
1988
New Partners
ARISCO (formerly Hollenstein) (Switzerland)
Partners' Meeting
Stuttgart
1987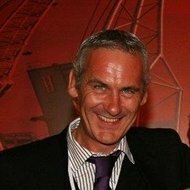 Being a member in an international network is of vital importance for every Broker – regardless of the immediate financial results. Your efforts will pay off - you define the currency.

Being the President in these early days directly impacted the development of our growing group of members, including my own firm ATS, and allowed us to successfully compete for big international clients against the alphabet Brokers. The network enriched my life and gave me long lasting international friendships! And I'm proud to say that its roots are in Europe!
President
Jürgen Schlensog
New Partners
Assiconsult (Italy)
Van Luin (The Netherlands)