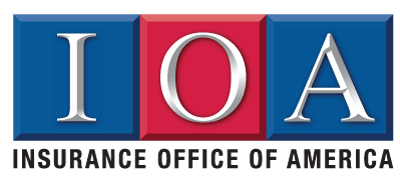 UNIBA Partners is pleased to announce Insurance Office of America (IOA) as its most recent new Partner.
IOA was named a National Underwriter Agency of the Year in 2018 and is one of the fastest-growing independent agencies in the United States. With headquarters near Orlando, Florida, IOA has more than 1.200 associates located in over 60 offices in the U.S. and London and services all industries across the full range of lines of coverage.
"IOA substantially increases UNIBA Partners' geographic presence in the U.S. middle market, one of UNIBA Partners' core client segments with particular needs for accurate, dependable risk and broking services internationally" says Mareen Hüffmeier, UNIBA Partners' CEO. "We are convinced that IOA's values and long-term approach to relationships will be an excellent fit with UNIBA Partners' client centric ethos."
"Our focus on people and longevity differentiates us from our competition", says Jeff Lagos, IOA's President. "IOA's goals and objectives are built around our mission to be a place where our people and clients never want to leave. With our depth of knowledge and client-first approach, you not only have the coverage you need, but a partner dedicated to your success."