Roederer Group joins forces with Draber-Neff Assurances
21 January 2020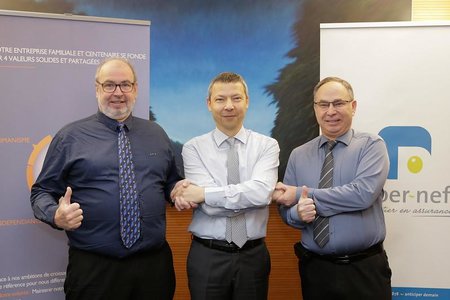 Roederer are thrilled to announce the company's union with Draber-Neff Assurances.
The merger further consolidates the position of the Roederer Group with now 290 employees as the leading independent broker in the Eastern France, serving more than 25% of leading Alsatian companies. The Group is now ranked #15 nationally.
Draber-Neff's core skills around Property & Casualty perfectly complements Roederer's original focus on Employee Benefits to create a very balanced offering of core competencies. This growth enables Roederer to tender on bigger projects, particularly in the construction industry and real estate sectors and to acquire new prospects on national and international levels.
The 2020-2023 common objectives plan will be announced in July 2020.
Already ISO 9001 certified, the Group's first post-merger goal is to obtain the ISO 27001 certification, which guarantees the security of customers' personal data.
Roederer is also continuously investing in the digitalisation of their processes using their own Innovation Laboratory and the modernisation of their business IT system.
"The Roederer-Draber-Neff union allows us to grow our common innovation capacity and enables us to offer quality services to our customers, while respecting the important regulatory constraints of the sector", explains Geoffroy Roderer, the Group's CEO.
With more than €35 million in revenue and 290 employees, the merger has doubled the size of Roederer.
Roederer have been an active and engaged UNIBA Partner for 20 years, since joining the network in 1999.
For further information, please contact Laura at laura@uniba-partners.com.