UNIBA Partners is happy to announce two new arrivals to further strengthen the Brussels management team!
Vera Kljajevic joined in March 2023 as Assistant General Manager and is working closely with Nicola on Partner relations, UNIBA Partner's events and many other activities. Jasper Havermans joined in May 2023 and will be taking care of all the communication activities as Head of Communication. Time to get to know them a little bit, starting off with Vera.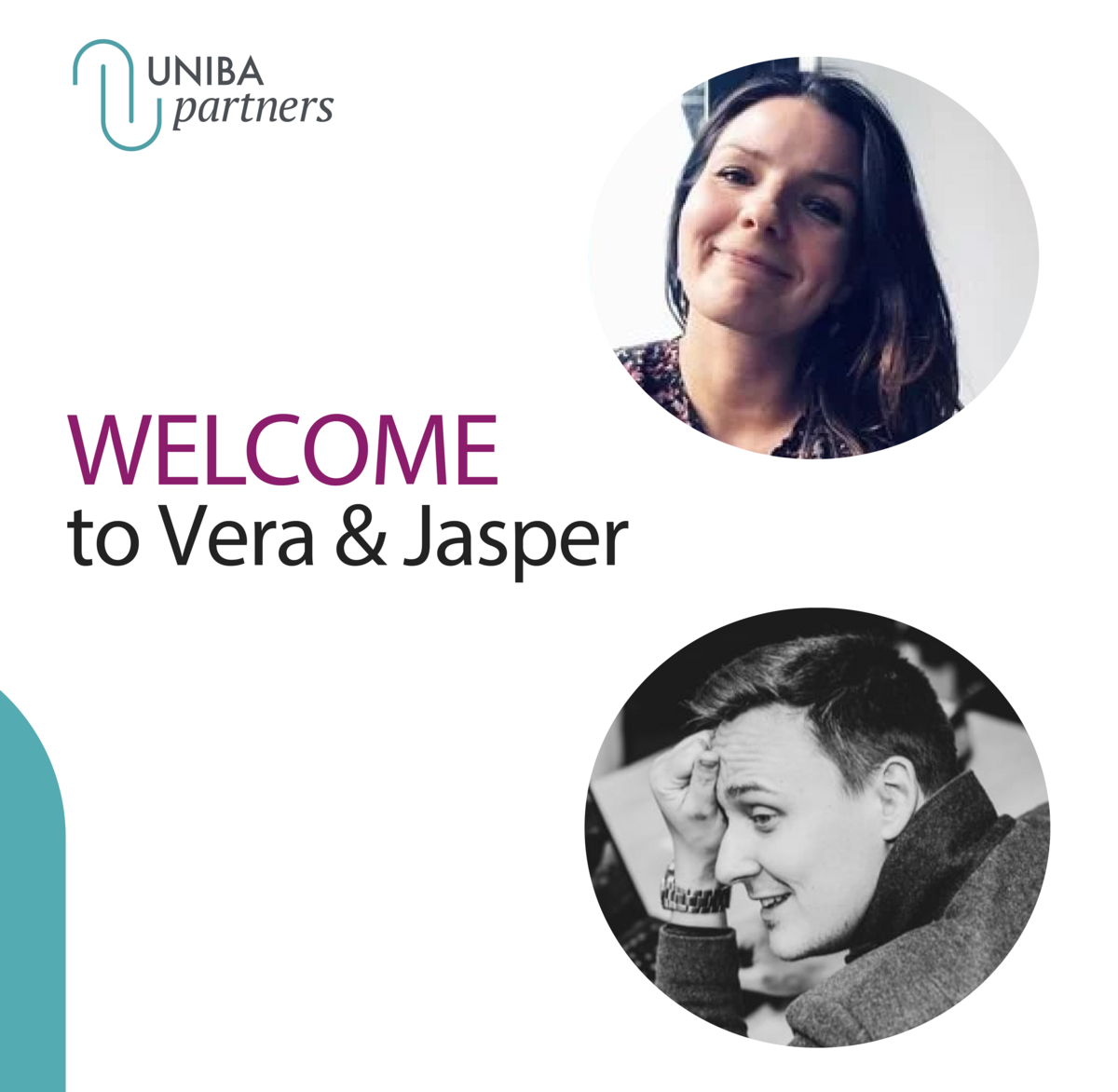 Vera will support Nicola in making sure that UNIBA's key operations run smoothly, from Partner care and Office management, network and conference planning events, to ensuring that our Partners receive the support and answers they need. Vera will also become a key point of contact for many enquiries, will ensure the Partner database is up-to-date, and that our Partners develop and maintain awareness of how the network can support their business.
Vera has an extensive background in Office management, Accounting/admin/finance and teambuilding for various international companies in Brussels and Sweden. Being born in Sweden, Vera moved to Brussels to gain international work experience and enjoys cooking, reading, travelling, interior design, sports and culture in her spare time.
Jasper will be working with Mareen to boost UNIBA Partners' internal and external communication.
This will include creating engaging content for the website, Horizons and social media, co-leading the Marketing Center of Excellence and ensuring engaging content around our events, meetings and other Centers of Excellence. It will also include a strategy level review of UNIBA Partners' overall communication.
Jasper has a background in European Studies, with a particular focus on marketing, and Peace Studies from the University of Bradford. He started working in Brussels 8 years ago, firstly as a communication officer for Europe Direct, the contact center of the European Commission. After many calls, enquiries and emails from (concerned) EU citizens, he moved to the European Parliament, where he worked as a communication advisor for a Dutch MEP. From there on out he moved to EurA AG, an innovation management consultancy working with European Commission projects, as Head of Communications.
On a more personal note, Jasper's weekends and free time mainly revolve around football, specifically his team PSV Eindhoven, MMA, going to the gym, reading (albeit not about football) and travelling whenever he can.