¡Hola, Kam Y Asociados!
20 May 2020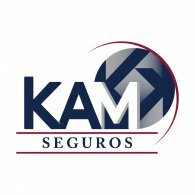 We are glad to announce Kam Y Asociados as our most recent Latin American Partner.
Kam Y Asociados was founded in 1974 in Panama and quickly established itself as a leading insurance broker company with a considerable Marine Cargo portfolio, as well as P&C, Construction, Energy, Aviation, Employee Benefits and many other lines of business. Today, Kam Y Asociados counts 108 employees and more than 20.000 clients from all types of industries.
"Kam Y Asociados are extremely familiar with the needs of international clients and have long served incoming clients not only in Panama, but also Central America and the Caribbean, acting as a hub and quality control for business going into the region", says Mareen Hüffmeier, UNIBA Partners' CEO. "We look forward to working with Rolando and the team!"
"We seek to provide comprehensive advice to our clients from different countries, providing a quick service and solutions to their needs", says Rolando Kam, Kam Y Asociados' CEO. "We are happy to expand our global reach and develop our clients' network through UNIBA Partners."