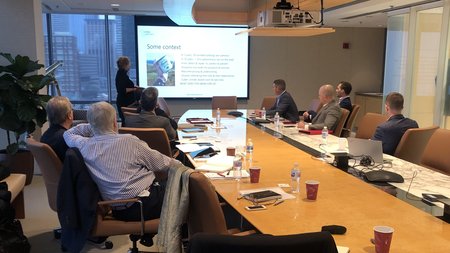 UNIBA Partners LatAm and North American Partners met for its annual pre-RIMS day in Boston.
The group enthusiastically welcomed three new Partners: Norfolk Risk (Argentina), TRR (Brazil) and Lareau (Canada). Most of the discussions focused on strategies and development opportunities for the two regions with excellent contributions from Hank Watkins, Regional Director & President at Lloyd's and Nicole Robertson, Vice President - Everest Insurance. Chris London, Benno Reischel and Mareen Hüffmeier moderated the meeting.
Many thanks to our hosts Holland & Knight for welcoming us to their elegant meeting facilities!