UNIBA Partners is pleased to announce the newly elected Board of Directors for the 2021-2023 term. The new board has elected Christian Hörtkorn to the role of President, a role which Christian already held during the previous term.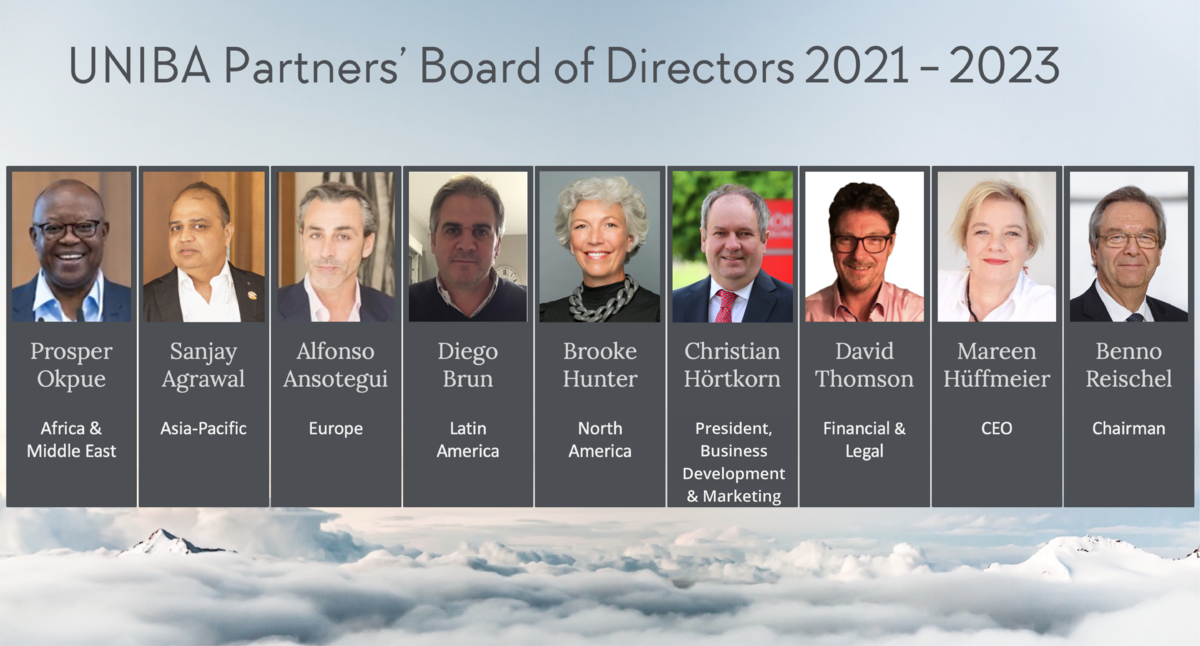 Africa & Middle East - Prosper Okpué (IBN, Nigeria)
Asia Pacific - Sanjay Agrawal (Beacon, India)
Europe - Alfonso Ansotegui (ATS Hanseatic, Spain)
Latin America - Diego Brun (Norfolk Risk, Argentina)*
North America - Brooke Hunter (Hunters International, Canada)*
Finance & Legal - David Thomson (Sutton Winson, U.K.)
President and Marketing & Business Development - Christian Hörtkorn (Hörtkorn, Germany)
CEO - Mareen Hüffmeier (UNIBA Partners, Belgium)
Chairman - Benno Reischel (UNIBA Partners, U.K.)
*First-time appointment
---
Welcome all board directors!
2021 – 2023 promises to be another exciting term supporting our clients around the world in addressing the increasingly complex challenges they are presented with!
We would like to acknowledge the achievements of the outgoing board member Juan Carlos Duhne (EIKOS, Mexico) and thank him for his passion and unwavering support of his Partners and the network.